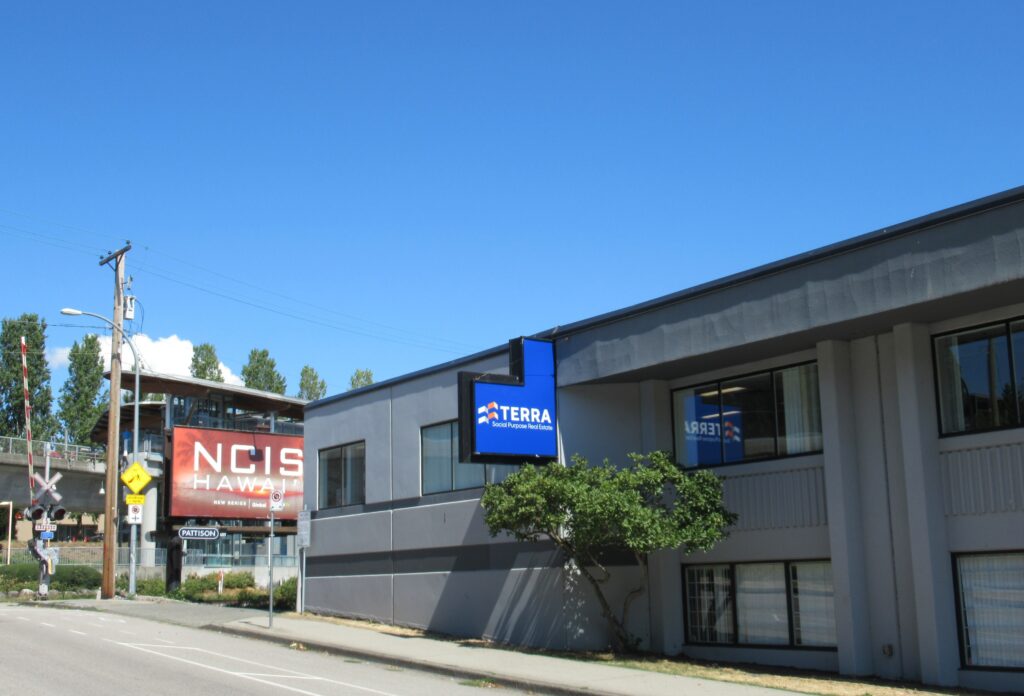 Welcome to the new Terra Social Purpose Real Estate website! Terra has moved to new offices, at 2750 Rupert Street in Vancouver, bringing all our associated companies under one roof and under one brand.
Terra SPRE focuses on using land and development as drivers for community investment and empowerment.
Our new logo is a nod to structure and structures, to dynamic workflow and schedules. Our work is all about the process – providing comprehensive, expert property management services and moving development, redevelopment and renovation projects forward on time and on budget, overcoming obstacles, finding creative solutions from concept to successful completion.
Our development management, property management, asset management and life lease development companies offer a wide range of expertise, services and solutions for mission-based clients whose business is housing low and middle income people. We have the knowledge and experience to help you throughout the lifecycle of your real estate project.
Please enjoy browsing our new website and contact us with any questions about your social purpose real estate projects!