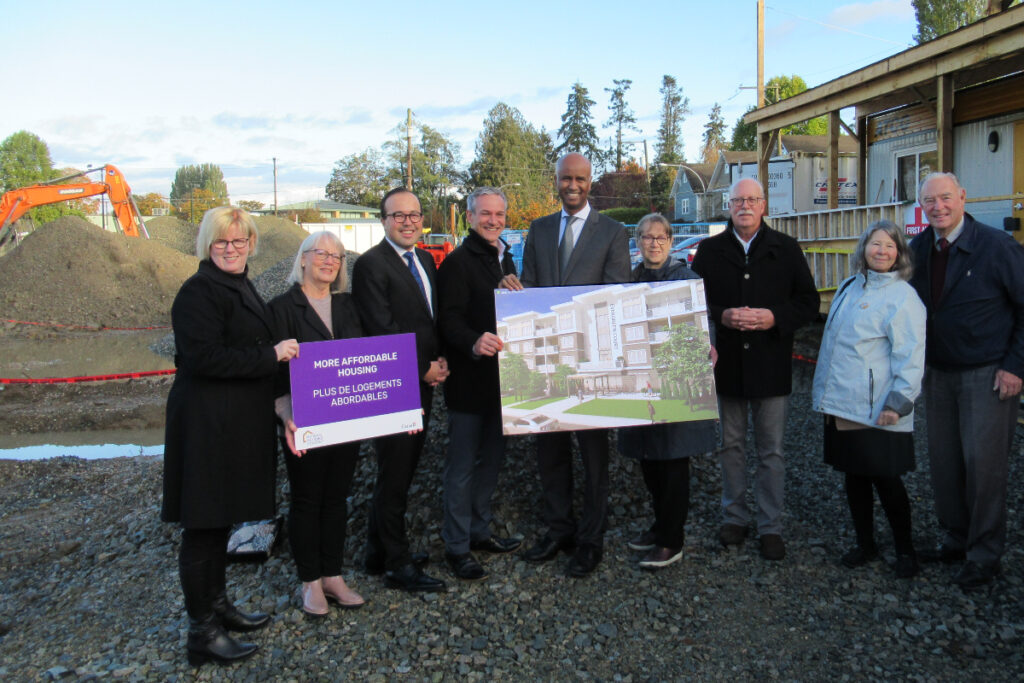 Affordable Housing Societies celebrated the official groundbreaking of their redevelopment project. The new Evergreen Court will bring 120 units of affordable housing for independent seniors with a range of incomes as well as 10 units for adults with intellectual disabilities. Affordable is working in partnership with the Delta Housing Be Mine Society which works to create supportive, affordable and inclusive housing options for adults with varying abilities.
The Honourable Ahmed Hussen, Minister of Housing and Diversity and Inclusion opened the event stating the federal government was committed to supporting "housing that Canadians are proud to call home".
Minister of Employment, Workforce Development and Disability Inclusion and MP for Delta, Carla Qualtrough was delighted at the inclusion of the housing units for people with disabilities and stated "you couldn't find a better location to keep people connected to their families and community". The site for the new building is close to transit and within walking distance of Memorial Park, the Lawn Bowling Club, Seniors Centre and Ladner Community Centre as well as shopping and other amenities.
Dylan Kruger, Councillor and Acting Mayor of Delta, reiterated Delta City Council's longtime support of the project and "support for new and diverse housing options" in the City.
Affordable Housing Societies looks forward to the opening of the new project, scheduled for late 2024.