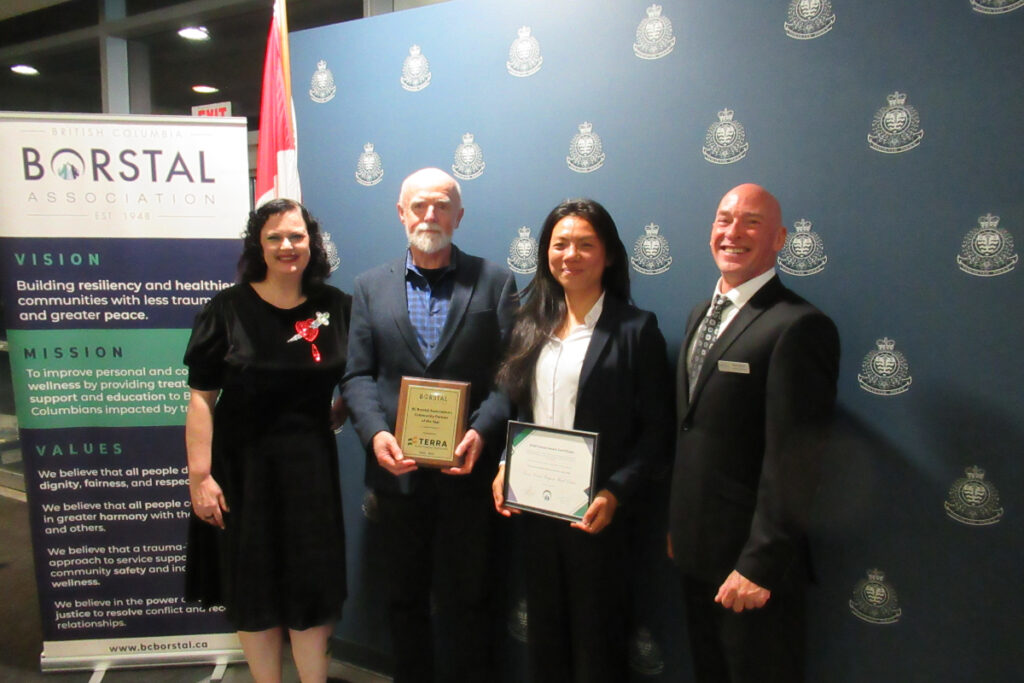 Terra SPRE was presented with a "Community Partner of the Year" Award at the 34th Annual Chief Constable R.J. Canuel Community Crime Prevention Awards by BC Borstal Association.
In selecting Terra for the award Executive Director Bruce Kirk said "Terra Social Purpose Real Estate has been a very close and trusted partner of BC Borstal Association for the last six years and I want to thank you and your team for the excellent work that you've done for our charity. Borstal's project has been a long and complex one with many obstacles and challenges yet, the whole time your team has assisted us from a great depth and breadth of housing experience, sector knowledge, passion, patience and stewardship over this project."
Terra began working with BC Borstal in 2017, assisting the organization to secure funding from a variety of sources and working to explore redevelopment and other options for their Vancouver facility which was approaching the end of its usable life and badly in need of an upgrade to accommodate the modern, trauma-informed housing and programming provided by the Society. Special shout-out to Kelly Lin, Associate, Director of Development Services and Senior Development Manager for her determined pursuit of solutions for Borstal.