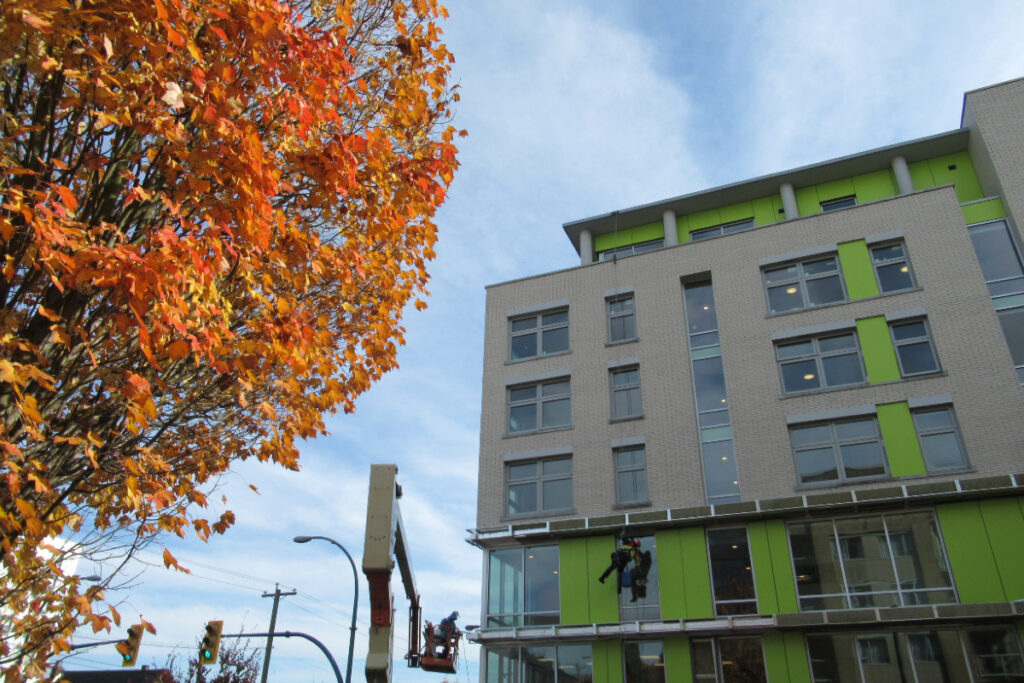 The finish line is in sight for this important new building at 616 East Cordova Street in Vancouver. As UGM says "Together, we celebrate the near completion of this new Centre. It will play a pivotal role in empowering women and their children toward rebuilding their lives and transforming generations to come."
Key players including UGM staff, funder representatives and donors to the project gathered together live and online today to celebrate the near completion. As UGM President, Bill Mollard said "This construction site will very quickly turn into a home".
Elder Melaney Gleeson-Lyall opened the ceremony with an honour song. Leticia Oliva-Cowell, UGM Assistant Manager of Women's Recovery & Housing said in a video address "The new Women and Families Centre – it's a beacon of hope and it's a landmark in the Downtown Eastside, perhaps, even in the province. It's not just for the vulnerable women and their families but also for the whole community."
Terra is the development manager for this new UGM project which features 63 housing units providing a housing continuum from short term (with one-on-one counselling and support) to transitional housing to long term affordable rental housing. It is also home to UGM offices, a community kitchen, an Elders room for Indigenous women and families, outdoor playground, computer room, physical activity room, a Child Care Centre for babies and toddlers and a youth drop-in centre. Services and programming will include life skills, counselling, career development, internships, art therapy and pet therapy.