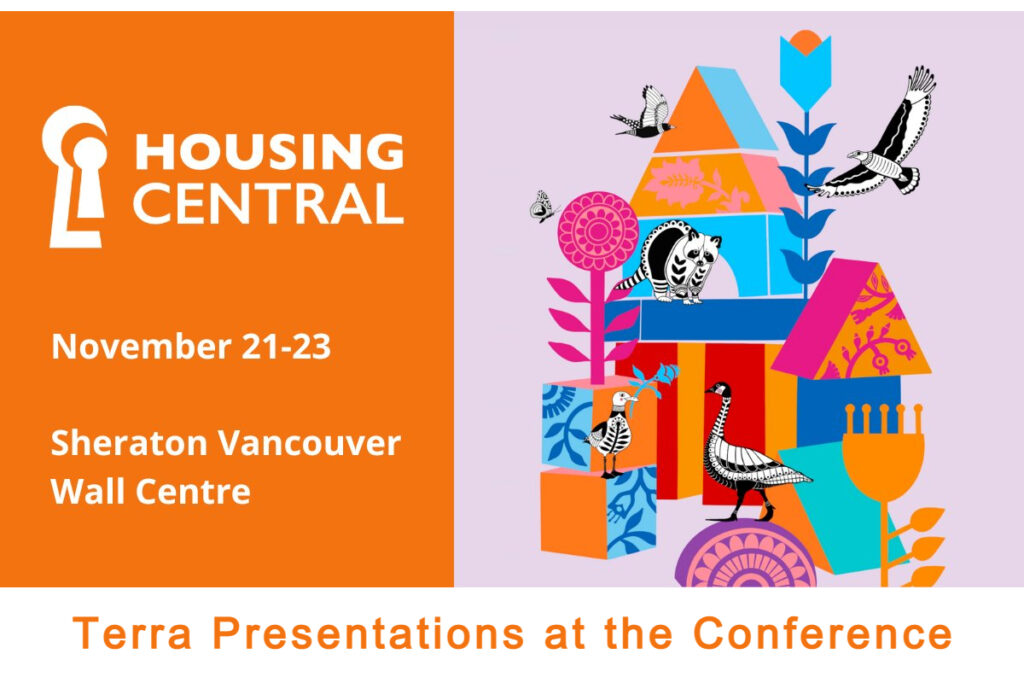 Terra SPRE is leading sessions on Tuesday November 22, 2022 at the Housing Central Conference. The Terra Team looks forward to seeing you there!
T03: HOUSING FINANCE IN CANADA: HOW DID WE GET HERE?
10:15 AM – 11:45 AM
Terra President, Stuart Thomas and Development Manager, Joel Laycock will present an overview of the development of housing finance in Canada to provide context for board members and senior staff as they develop new housing projects and manage their portfolios. Stuart and Joel will connect the development of Canada's housing finance system to social issues with a focus on affordable housing finance. There will be a particular focus on linking turning points in BC social housing practice to the broader context.
T19: CONSTRUCTION CLAIMS MANAGEMENT: PITFALLS & BEST PRACTICES
2:00 PM – 3:15 PM
Senior Claims Administrator, Manuela Tiefenbach and Terra Associate and Senior Development Manager, Albert Huang will bring their expertise to this session. One of the cornerstones of a smoothly run, successful construction project is a well-oiled construction claims process. This session will provide an overview of the claims process, risks during construction and how best practices are critical to managing project risk. Don't let a poorly run claims process slow down your project.