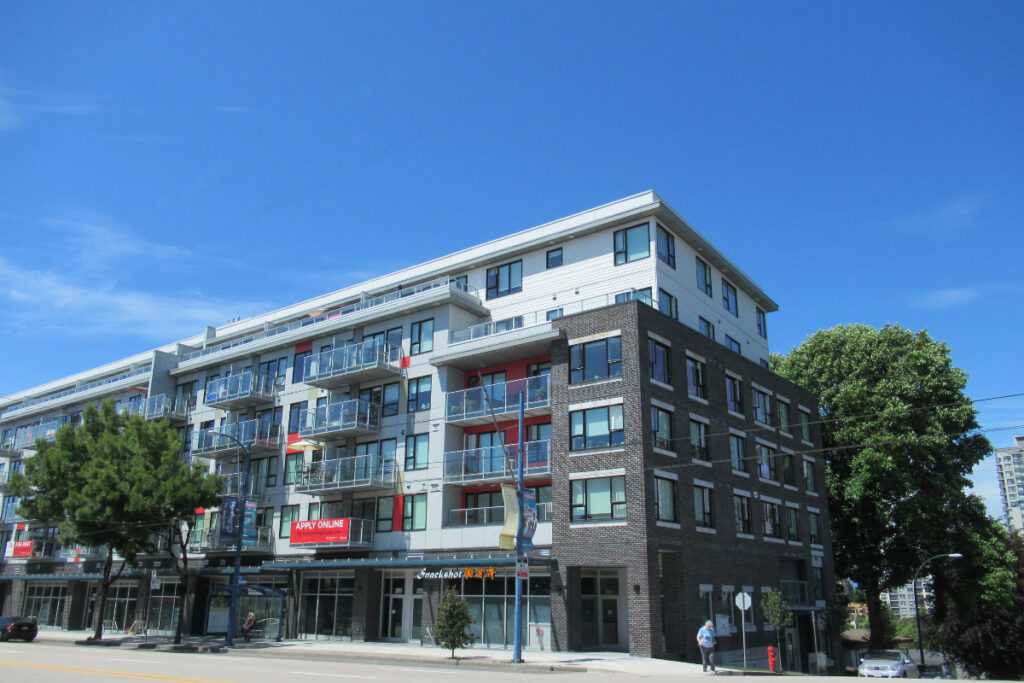 Over the years, Terra SPRE has been proud to have been a part of many innovative housing solutions and award winning projects.
In May 2022, the Urban Development Institute held its annual UDI Awards for Excellence Gala and the Link won in the Seniors Housing Category.
Terra Special Projects worked with the Odd Fellows Low Rental Housing Society to partner with private developer Hungerford Properties to replace their aging seniors housing building. Terra helped the Society to leverage their real estate asset in order to get 44 new, modern units in a building that also houses street level retail and 104 market rental housing units.
The project allowed the Society to continue providing affordable housing to their 55+ residents in a neighbourhood with many amenities and which Walk Score deems Very Walkable with Excellent Transit.
Terra works with mission driven organizations to make the most of their real estate assets and to ensure their interests are at the forefront of the development process.