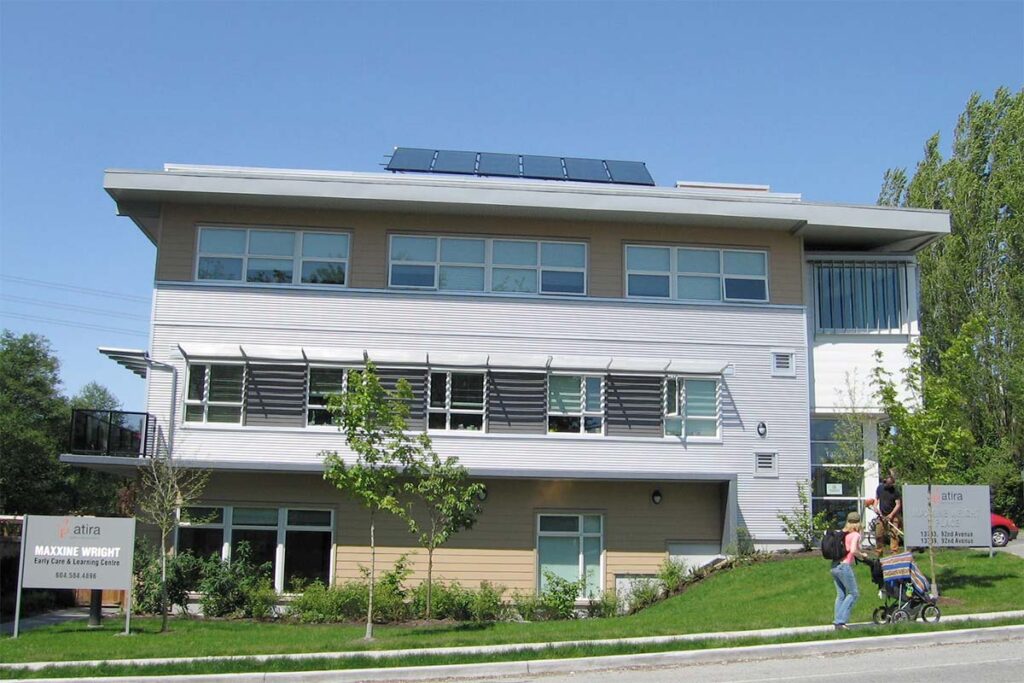 Terra provided development management services to the Society for eight years to complete this complex, multi-funder two-phased project. Initially Terra worked to complete a feasibility study for the project, identify a suitable site and over the course of the project prepare several successful applications to obtain the necessary funding.
One of the challenges for the development was a sensitive environmental one: an urban, salmon bearing stream runs along the western boundary of the property. Terra worked with the consultant team to ensure channel and floodplain enhancements were in place preserving important fish habitat and enabling the construction. The project, which has achieved LEED Gold certification, was a finalist for a 2010 Real Estate Foundation Land Award.
Maxxine Wright serves at-risk women/girls who are pregnant or have children and who struggle with substance use, mental health diagnoses, experiences of violence/abuse and reluctance in seeking medical attention or support services. Phase 1, the Maxxine Wright Community Health Centre, provides comprehensive women-centred health care and social supports and includes 12 short-term shelter beds, a 59-space child care centre benefitting residents and families in the community, a pre and postnatal clinic and a community kitchen.
Phase two added 24 much-needed long-term transitional housing units to the community.