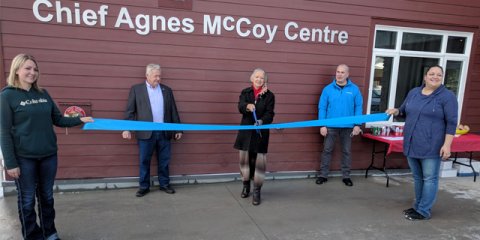 Lu'ma Development Management provided development management services to the Aqanttanam Housing Society to successfully complete this exciting new affordable housing project for Indigenous people in Cranbrook.
The project provides 39 new affordable rental homes for Indigenous families, Elders, seniors and individuals with a range of household incomes. The three storey wood frame building features one, two and three bedroom units.
The Aqanttanam Housing Society provided the land for the project and owns and operates the building. BC Housing provided capital funding through the Indigenous Housing Fund, construction financing and will provide an annual operating subsidy to ensure affordability. The Columbia Basin Trust also contributed a grant for the project.
Lu'ma Development Management (LDM) is a leading Indigenous social purpose real estate development management firm working with Indigenous organizations and governments across the Province of BC to make affordable housing projects a reality for Indigenous people. LDM currently has nearly 1000 housing units completed, under construction and in development.