Our process starts with a conversation. You may have a specific repair or renovation project in mind, but you don't know where to start or how to finance it. Or, you may be looking for general asset management support and a long-term asset management plan. We start by asking questions: What's your current situation? What are your long-term objectives?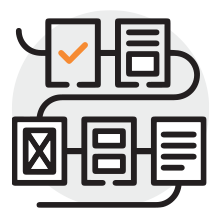 Prepare an asset management plan
The next step is to get an asset management plan in place, if you don't already have one. We'll ask to see your building condition assessment, or we'll commission one if necessary. Based on the assessment, we'll create a detailed asset management plan that links the current status of your assets with a 50-year capital repair projection and financial strategy for proper maintenance.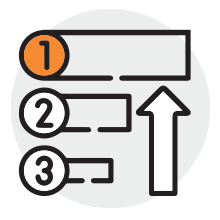 Make priority recommendations
We identify the repair and maintenance projects that are most in need of attention. We review the timing required for these projects, and if they are urgent, we can begin the construction project management planning process, as needed.
Our project management process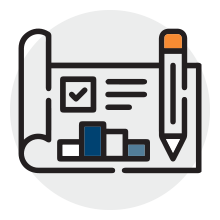 Design, schedule and budget
Based on the asset management plan, we provide additional details on the repair or renovation work that needs to be done, especially the most imminent projects. We consult with experts to determine how long the work will take, how much it will cost, and any implications on your residents or members. Every action taken considers your community's unique situation, including your needs and priorities.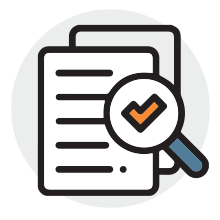 Every co-op, housing society or strata has regulations, bylaws or legislation that govern their existence. Co-ops and housing societies may have an operating agreement with CMHC or BC Housing. Stratas must adhere to the BC Strata Act. And all housing types have a set of rules or occupancy agreement. You may require a market appraisal, rent analysis or financial viability narrative. We'll help you gather the documentation needed to ensure you have approvals in place to properly manage your assets and undertake any necessary repair projects.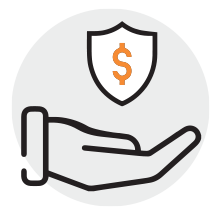 Support financing process
If you do not have sufficient reserve funds to pay for the planned work and a housing cost increase or special assessment won't work either, you will need to arrange financing. Security for a construction loan may take the form of new first or second mortgage, a "blend and extend" refinancing of an existing mortgage, a business line of credit secured by the property, or a priority agreement over rents and fees. Terra has extensive experience working with lenders on a variety of approaches to obtain the necessary financing to support capital repair and renovation needs. We'll guide you through every step.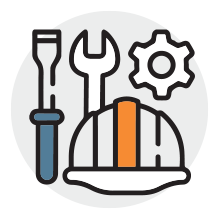 When we're ready to undertake a repair or renovation project, Terra acts as the owner's representative and coordinates the entire team and the process. The construction team typically consists of the owner (you), project manager (us), consulting engineers, trades and a general contractor or construction manager. Terra's claims department manages the monthly construction draws, to ensure seamless cost oversight and management of the entire construction phase.