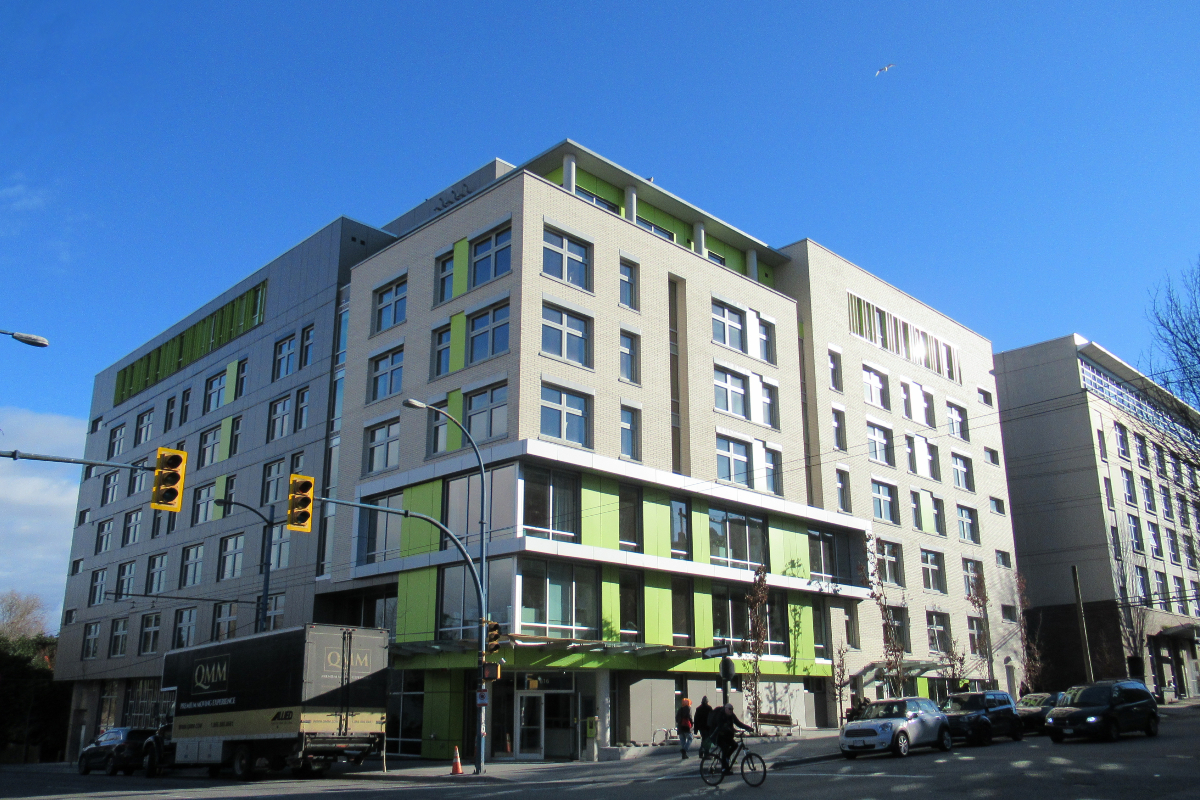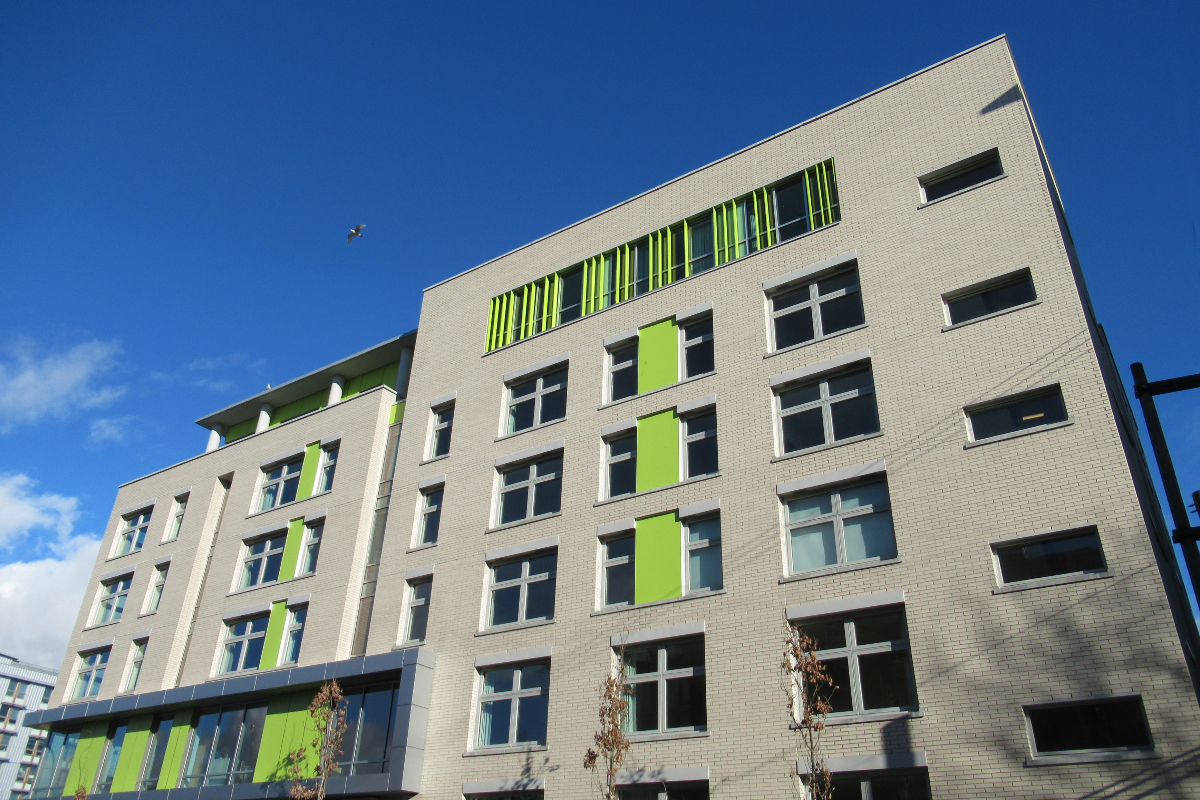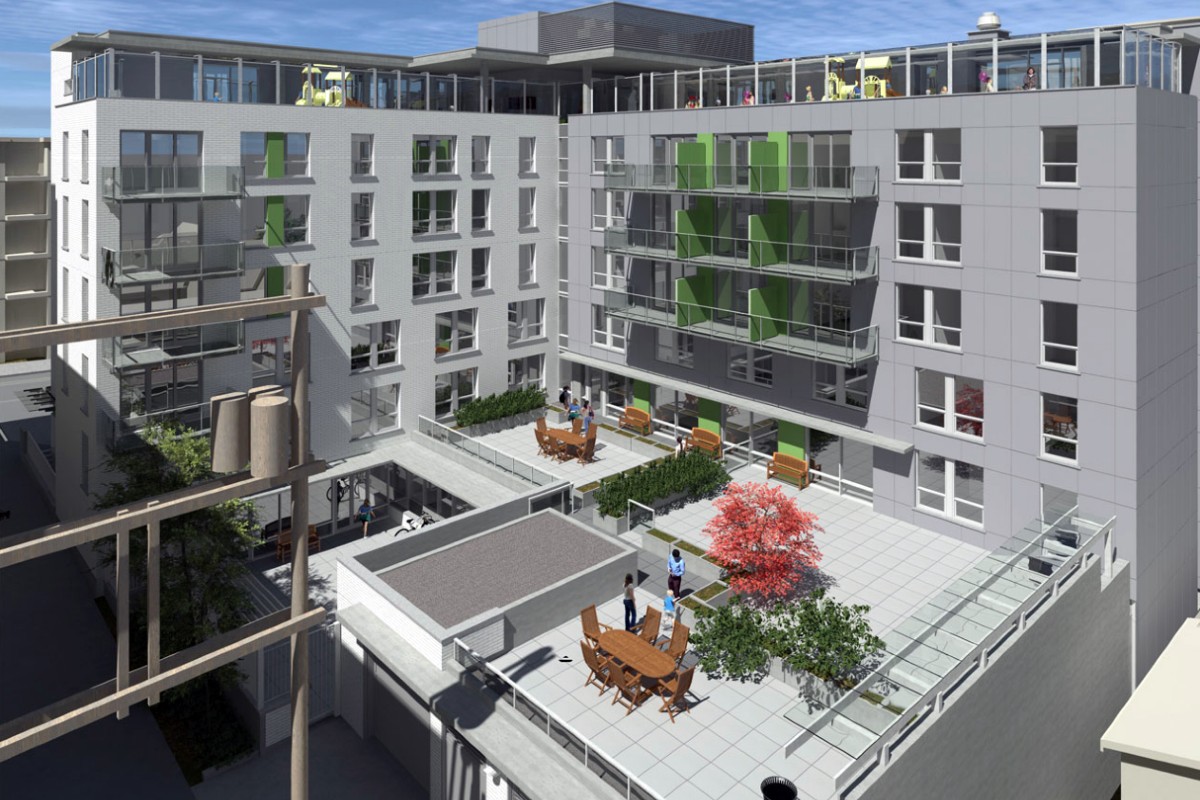 Terra provided development management services to help make this important project a reality. Terra successfully coordinated grant funding from the City, Provincial and Federal governments for this project. The building's design includes significant amenity space all in support of the tenants – Terra worked with the design team to ensure the Society's programming needs were met in all areas. Terra resolved many challenges including the discovery of hazardous materials during demolition and contaminated soils during excavation, negotiated an amenable solution to a neighbour's encroachment onto the UGM site, addressed broken water lines and worked with the team to deal with very challenging off-site infrastructure issues. Most importantly, Terra provided creative solutions to land title issues to ensure the capital asset would always provide affordable supportive housing under the ownership and direction of UGM.
The new seven storey building offers housing and support services to women and women with children, including women seeking to overcome addiction challenges. It has 63 housing units ranging from short term (in the continuation of UGM's highly successful The Sanctuary, which provides one on one counselling and support to women as they move towards a recovery-centred life) to transitional housing to long term affordable rental housing. It also will house UGM offices, programming space, a Child Care Centre for babies and toddlers and a youth drop-in centre.
The Union Gospel Mission has been feeding hope and changing the lives of men, women, youth and children since 1940.
This innovative new project is featured in the September 2021 issue of Award Magazine . In the article, Rudy Loewen, Principal at Palcor Management offers this shout out: "We were also fortunate to work with Sheila McLaughlin, senior development manager at Terra Housing, as her expertise was invaluable".