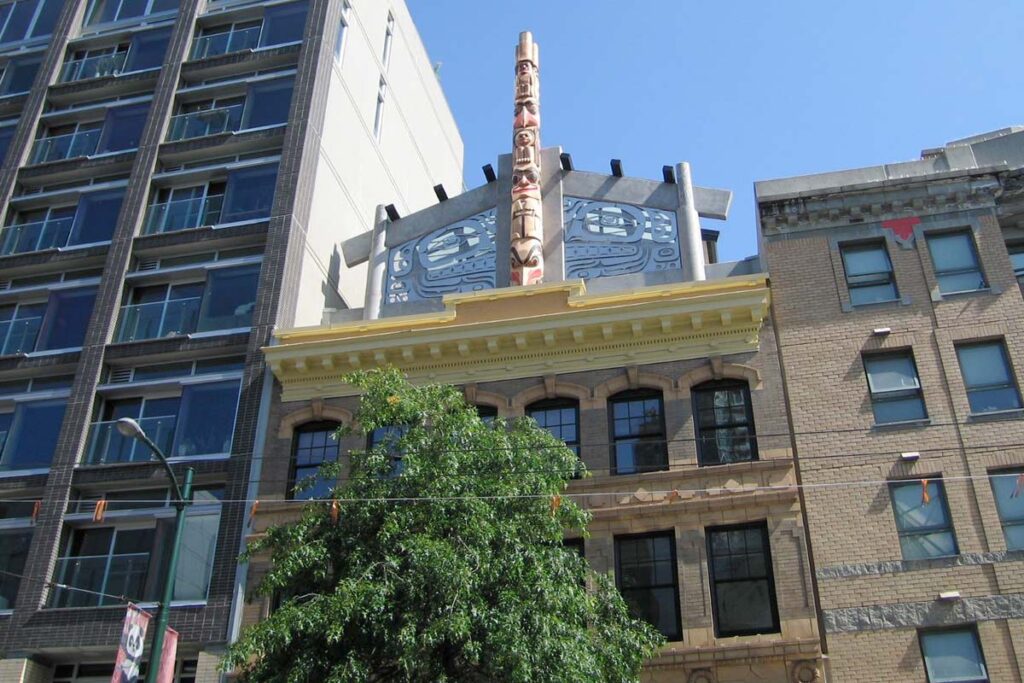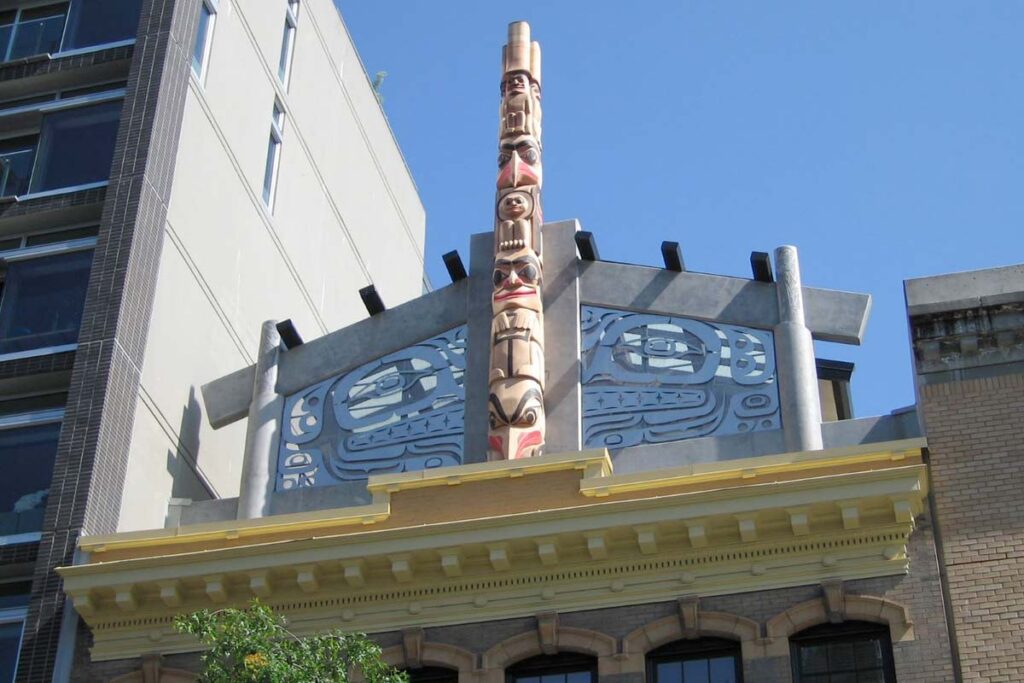 Skwachàys is a unique concept combining a boutique hotel, an Aboriginal artist in residence program and a Fair Trade art gallery and production space. It features 18 boutique hotel suites, 24 self-contained assisted living units, a ground level art gallery (showcasing the works of artists in the program) and a basement workshop.
This building retains the front heritage façade of the old Pender Hotel as well as other heritage features while adding a new-build social residential facility. The project provides a culturally appropriate environment which incorporates such amenities as a Smudge Room, a Sweat Lodge and a common lounge area.
This project was a Real Estate Foundation 2012 Land Award finalist and won two prestigious awards from Aboriginal Tourism BC in 2015.