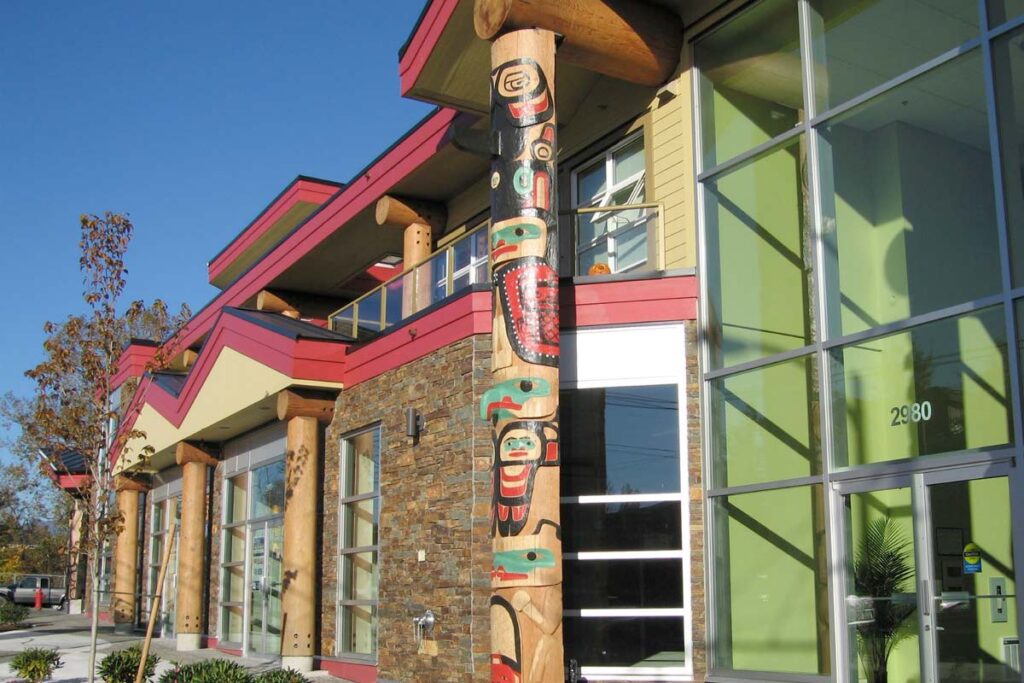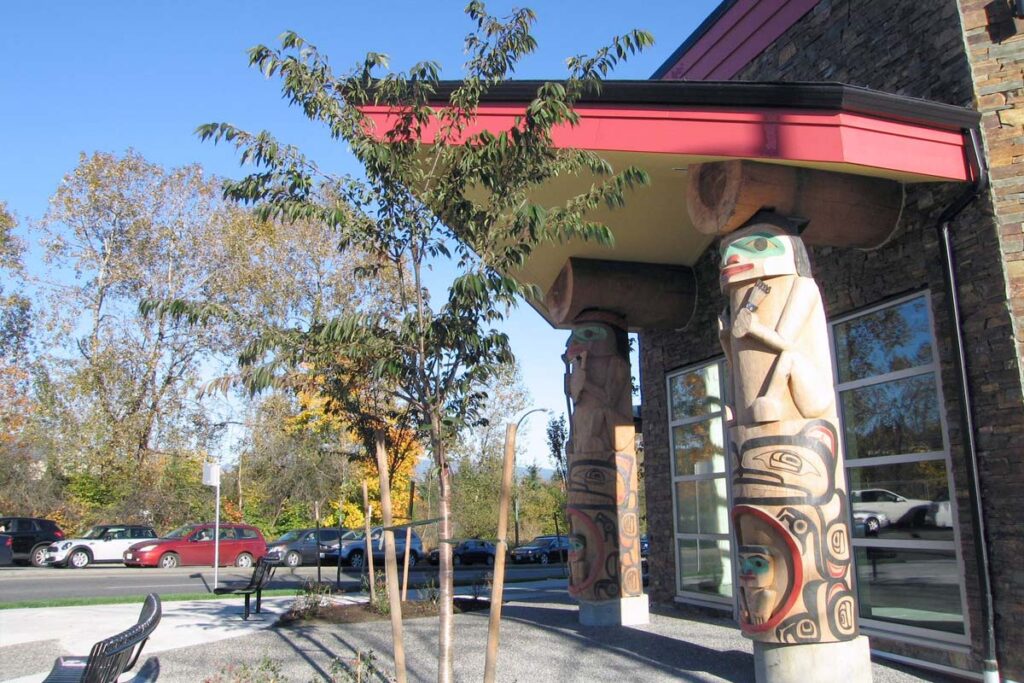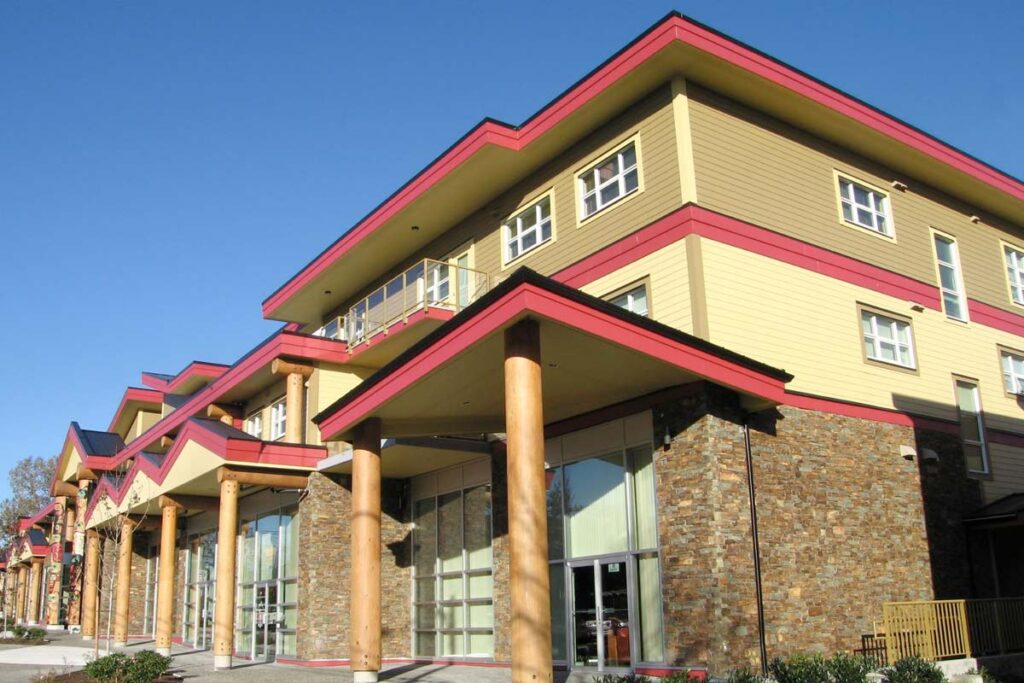 Terra began working with Lu'ma in 2007 to develop this unique 24-unit family project, located East Vancouver. The project, which received funding from three levels of government, was occupied in 2012. It features 10 large units which can house approximately 30 foster children. The Village has an onsite caregiver support program for foster families and children.
The project also has three units for youth transitioning out of foster care and seven additional affordable rental units. The ground floor of the building houses the offices of the Society, commercial units operated by the Society and has amenity space for youth-related cultural activities and programs including an Aboriginal art mentorship program, drum and dance groups. The building is designed by renowned Nisga'a architect, Patrick Stewart, and features totem poles by master carver Mike Dangeli.
The project has been profiled as a Case Study by the Social Purpose Real Estate Collaborative. Check it out here.