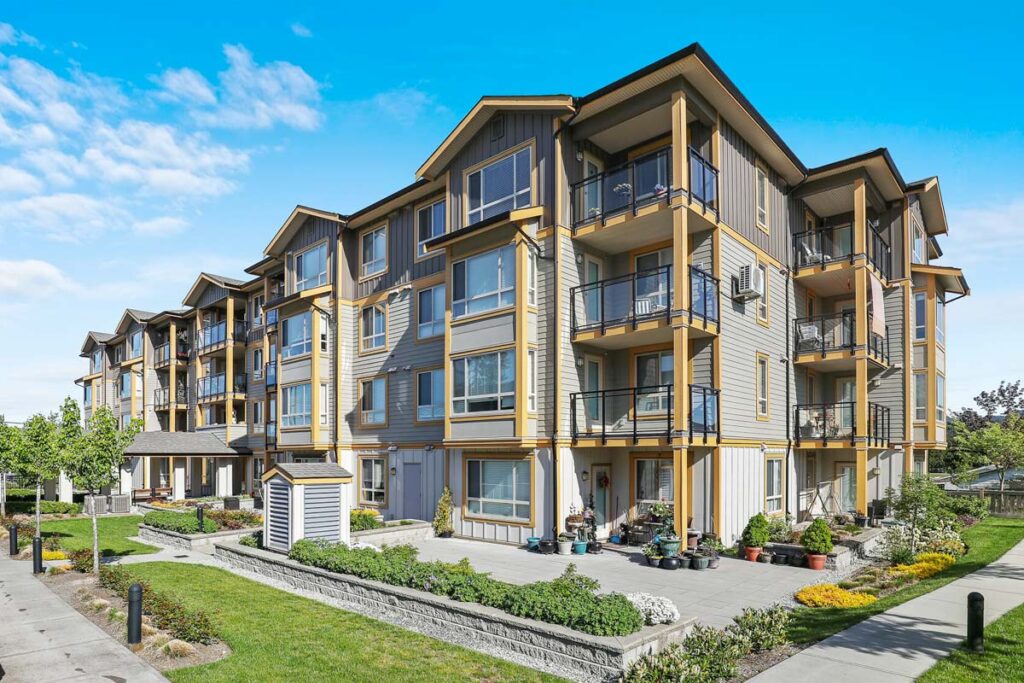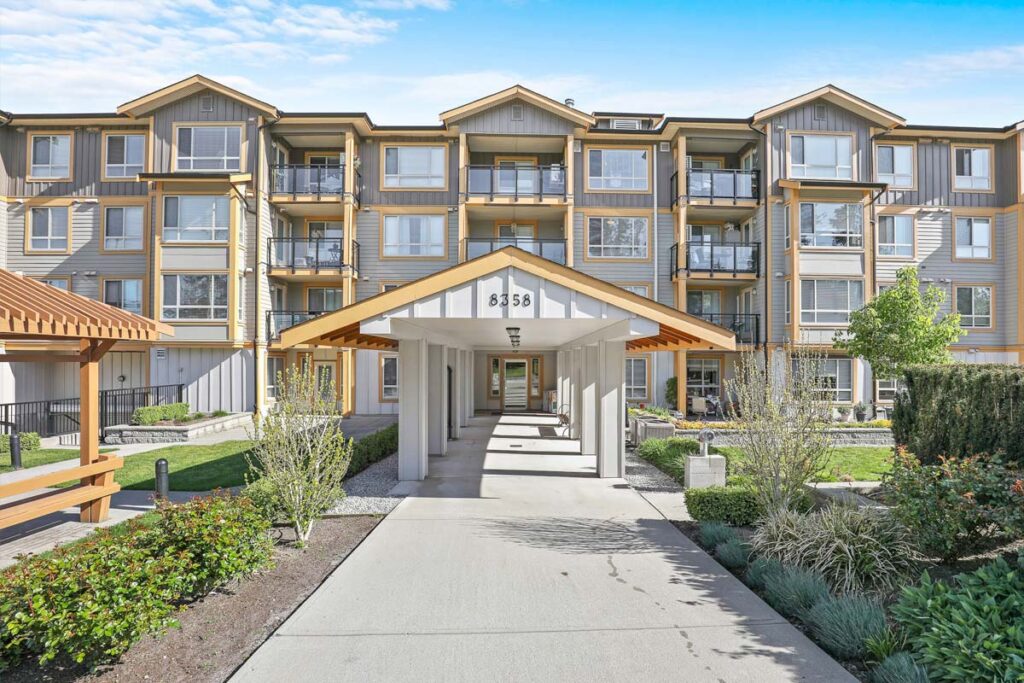 Terra developed this life lease project for seniors in partnership with the Mission Association for Seniors Housing, a community organization with a long history in Mission, which was the driving force initiating the development. A new society, the Cedar Valley Manor Life Lease Society, with the same board as MASH, was established to own and manage the project.
CVMLL is a four-storey building containing 42 units: 39 two-bedrooms (795 to 950 square feet) and three one-bedrooms (720 square feet). There is one level of underground parking with 42 stalls, plus an additional six above-ground guest parking spaces. Amenity areas include a lobby, outdoor patio and BBQ area, private garden plots, a lounge and meeting room.
If you are interested in purchasing a unit, go to the Cedar Valley Manor Life Lease site.