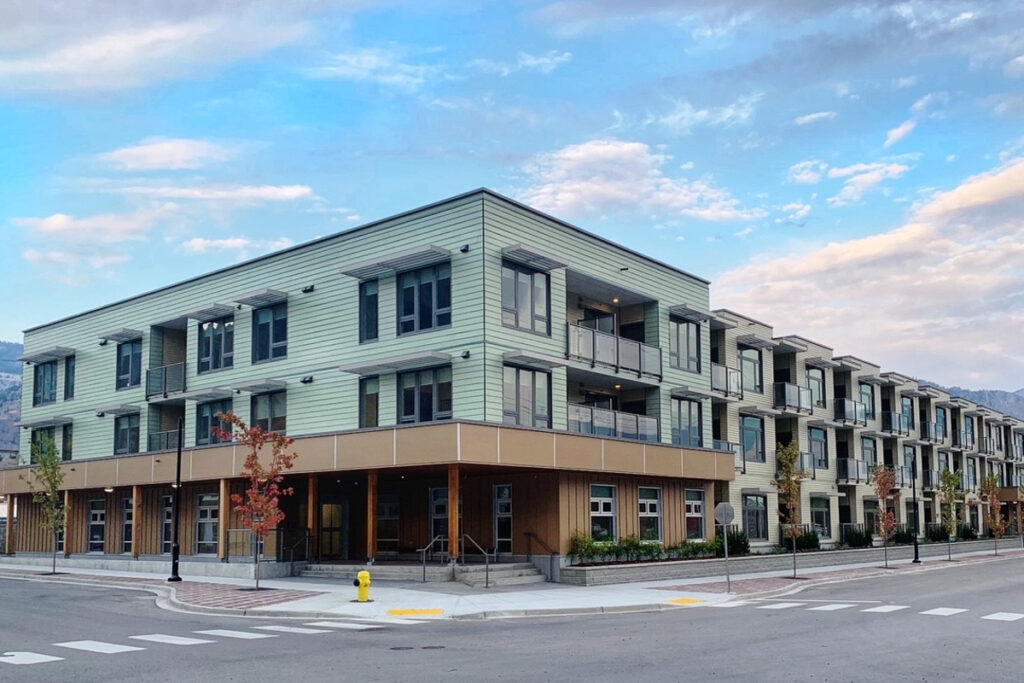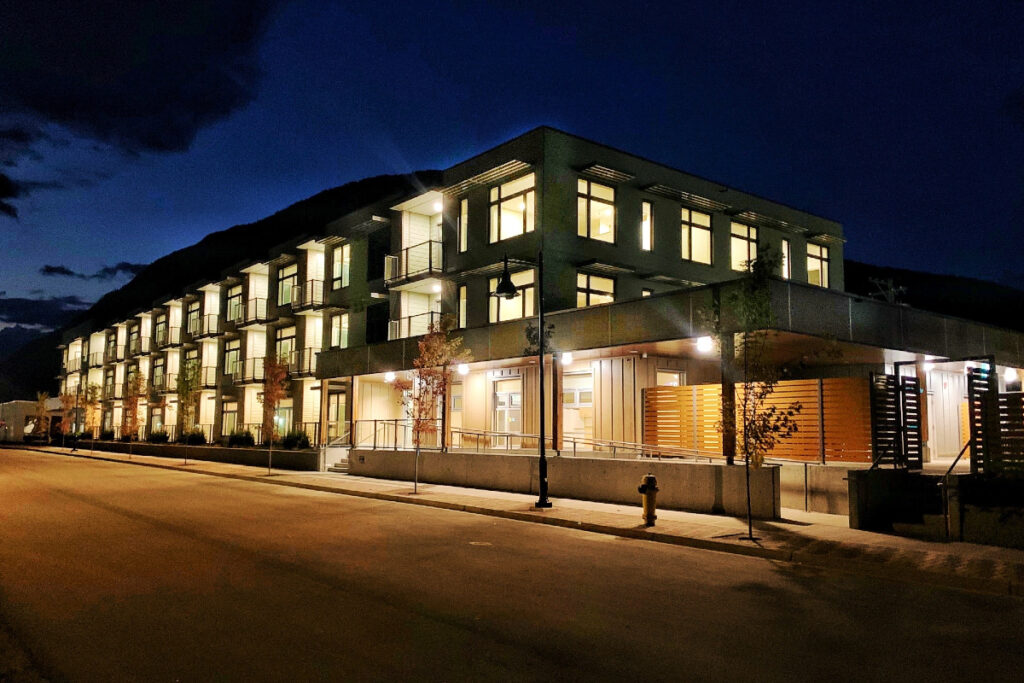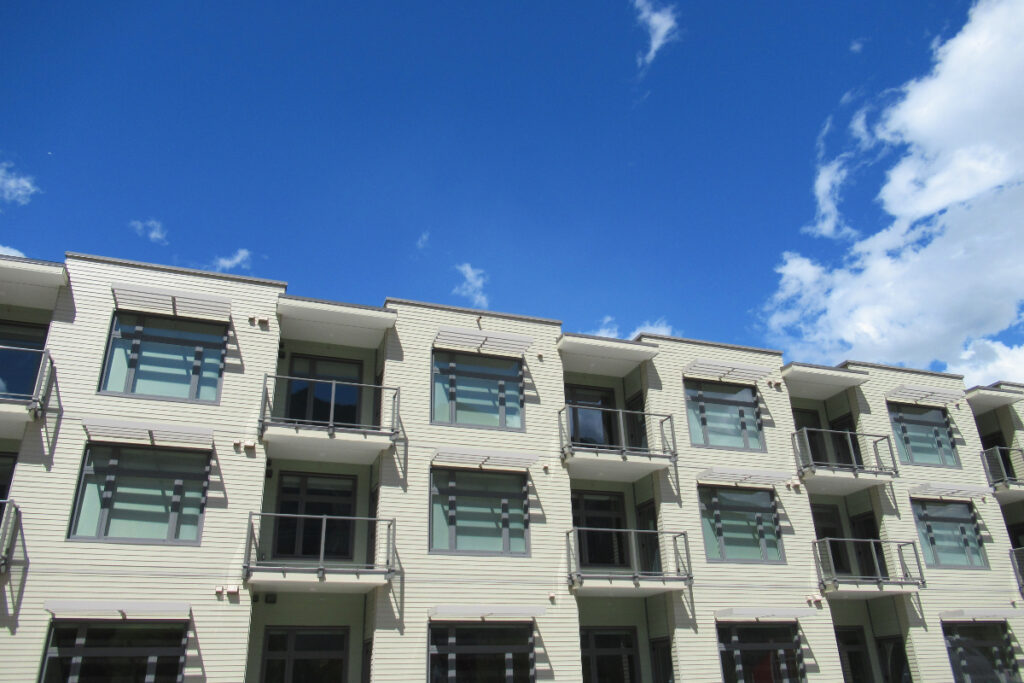 Terra worked with the Society to secure funding for this project under the 2018 Building BC: Community Housing Fund.
There is a clear need for more affordable housing in Keremeos and the Society was able to purchase the land for the project with the help of donations from the community.
The new building features 43 affordable rental units for seniors, families and adults with disabilities who have low to moderate incomes. There is a mix of studio, one, two and three bedroom suites including 7 wheelchair accessible units.
There is commercial space on the ground floor of the building which houses the offices of the Society as well as programming space. The building has indoor and outdoor amenity areas including a play area.
The project is well located close to the Village of Keremeos' commercial core and services including a pharmacy, credit union and grocery store.
The name Ambrosia reflects the agricultural history of the Similkameen; the popular Ambrosia apple was discovered in a local orchard.