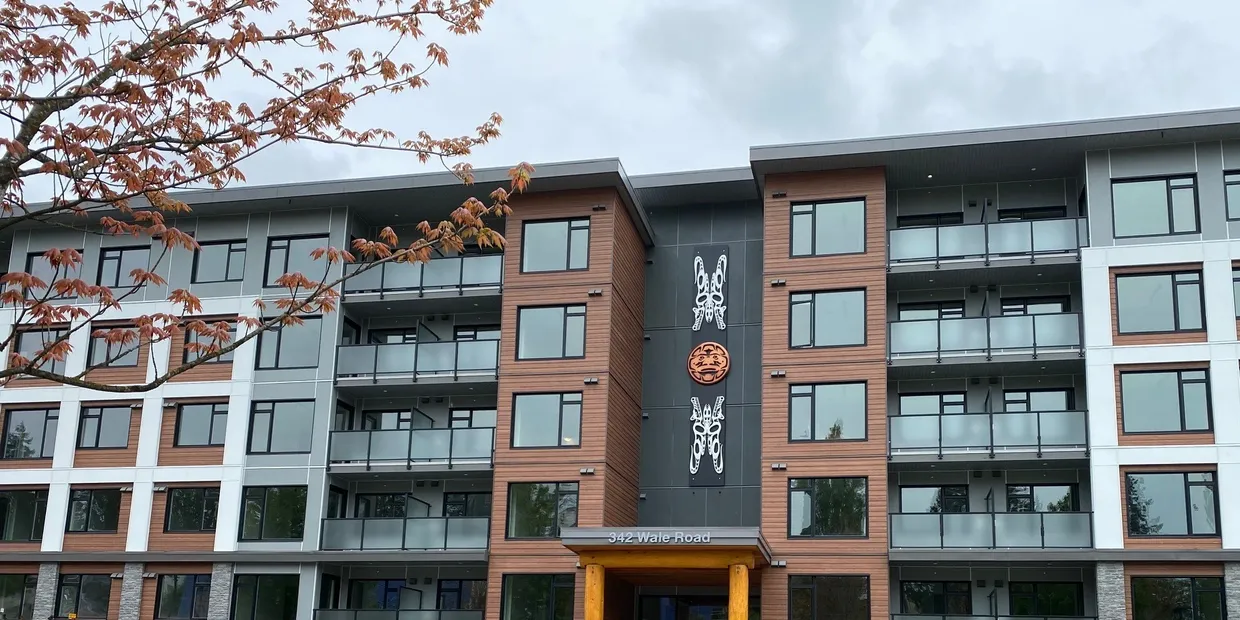 For three decades, Terra has worked with Indigenous Governments, First Nations and Indigenous housing organizations to develop more than 1100 units of affordable housing for Indigenous families, singles and Elders.
In 2017, Terra CEO Simon Davie co-founded Lu'ma Development Management to continue the important work of developing Indigenous social purpose real estate projects, building capacity and empowering Indigenous communities. LDM is Indigenous-owned and staffed and offers opportunities for training and advancement for employees. LDM is working with Indigenous housing providers on projects across the province, with over 1000 new culturally appropriate housing units completed or in development, including the recently completed project pictured above.
The Aboriginal Land Trust, in partnership with the Huu-ay-aht First Nations, BC Housing and the City of Colwood developed this project located on Wale Road which also includes the traditional territories of the Songhees and Esquimalt First Nations. It provides 124 units for Indigenous families, individuals and Elders from the Greater Victoria area.