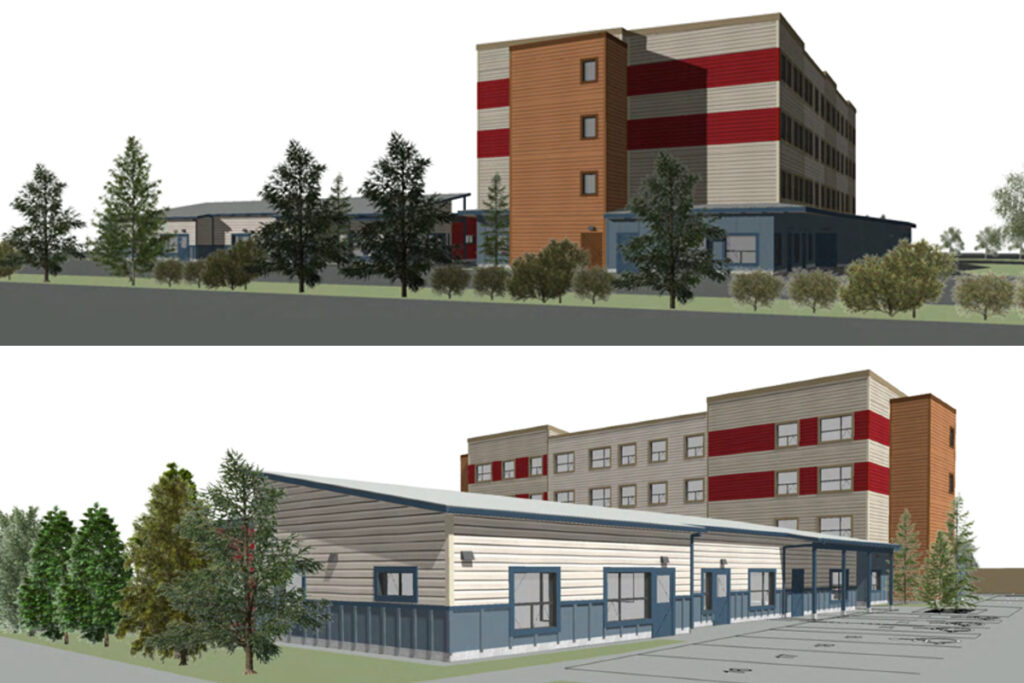 This new Tamitik Status of Women project brings the Society's programming "under one roof" in an innovative project that also offers a continuum of housing: an 12-bed transition house, 12 second stage units and 20 units of affordable housing with tailored, wrap-around supports.
The most pioneering element of this project will be a 24-hour childcare which is pivotal for parents to access employment in many fields that require shift work and unconventional hours. TSW believes that round-the-clock childcare will be key, particularly for single female-led households, to participate in the current and coming resource driven booms in Kitimat.
The Haisla Nation is an important partner in the project, collaborating on immersive Indigenous programming to ensure it is culturally sensitive and reflective of Haisla Nation's values. Haisla Nation has provided operational funding to TSW since 2019 to ensure equitable employment opportunities for its membership as well as to help the agency address their specific needs.
The District of Kitimat (DOK) is supporting this project with land, capital funding, and staff involvement. BC Housing is providing funding for the project under the Women's Transitional Housing Fund. The Ministry of Children and Family Development is providing funding for the daycare and CMHC provided seed funding.